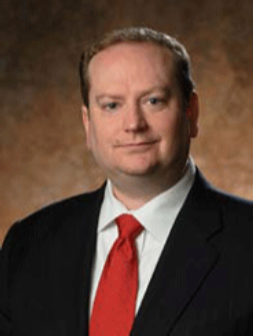 Eric G. Wright
PETX, MBA, Attorney DC, TX, Patent Attorney Reg. USPTO
He is the founder of Wright IP & International Law. Wright's IP practice focuses on litigation, trial, USITC investigations, legal opinions, counseling and prosecution, in all aspects of intellectual property law. His professional roots are in Texas' Engineering & Construction industry as a Process Engineer and in business consulting. Wright has always enjoyed a global perspective on technology, as well as valuing and monetizing the potential inherent in new technologies. His practice focuses on the development and enforcement of worldwide IP patent portfolios for commercial products and core technologies in a broad variety of technological arts.
Wright also practices trademark law offering brand development and brand enhancement services through litigation, administrative actions and prosecution to develop worldwide trademark portfolios. He also founded Technoeconomics® LLC which provides IP life cycle strategic planning and consulting services for the development and monetization of intellectual property of all varieties. Wright's primary office is in Washington, DC.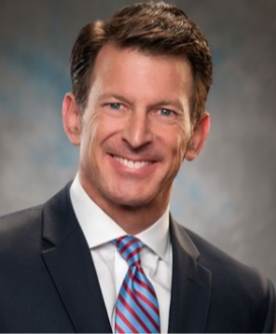 Glenn Perdue
MBA, CVA, MAFF, CLP
He is the is the managing member of Kraft Analytics, LLC, an affiliate of Kraft CPAs in Nashville, TN.  Glenn has over 30 years of experience in the areas of finance, technology and intellectual property (IP).  He started his career in the venture capital industry and later became the president of an information technology company.  Kraft Analytics provides valuation, forensic and transaction advisory services to businesses and attorneys.  Glenn has specific experience with technology and IP-related valuation, damage calculations, transaction advisory support and other forms of economic analysis for businesses.  Glenn has been retained as an expert witness is over 150 cases many of which involve patent, copyright and trademark infringement or the misappropriation of trade secrets.  
Glenn has also been retained as an expert involving the assessment of information obtained in e-discovery related to trade secret misappropriation liability.  Glenn has an undergraduate degree in Finance and holds an MBA from Vanderbilt University.  He also holds professional credentials as a Certified Valuation Analyst (CVA), Master Analyst in Financial Forensics (MAFF) and Certified Licensing Professional (CLP).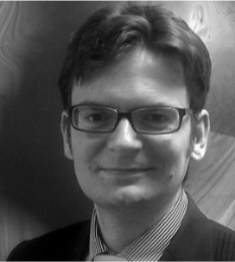 Craig Watson
European Patent Attorney
Joined HGF as a partner in 2011 to open and develop the firm's Aberdeen, UK, office. In addition to being a European Patent Attorney with approximately 20 years of experience, Mr. Watson is a member of a European Examining Committee who set and mark the professionals exams required to become European Patent Attorneys. He gained a Masters Degree from Aberdeen University in New Materials after graduating from the University of Glasgow with an honours degree in Chemistry. He also studied at the Institut de chimie de la matière condensée de Bordeaux. Craig's practice is to provide concise, pragmatic and commercially focused advice on all aspects of IP, e.g. patent strategy; patent drafting, prosecution and enforcement. 
He is also an Associate of the Institute of Trade Mark attorneys and is listed in Managing Intellectual Property magazine as an IP Star for 2016, 2017 and 2018. Craig is also a member of the Society of Petroleum Engineers (SPE) and deals with a wide variety of technologies including downhole tools, subsea technology, chemical treatments, a variety of renewable energy inventions, as well as valves, pumps and engine components.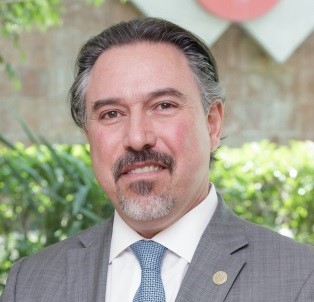 Gustavo A. Alcocer
Attorney Mexico
He is a partner of OLIVARES of Mexico. He manages the Corporate and Commercial Law Group and is Co-Chair of the Life Sciences and Pharmaceuticals Group. Prior to joining OLIVARES, he acted as In House counsel for Banamex for 11 years in various positions, including Vice President of International Legal Affairs in New York and Executive Vice President and Assistant General Counsel for Grupo Financiero Banamex in Mexico City. 
Mr. Alcocer possesses a wealth of transactional experience in M&A, finance and business law and advises our clients on complex M&A, finance, asset sale & acquisition, licensing, franchising, real estate transactional work, and regulatory work. Clients routinely turn to him for sophisticated strategic advice regarding structuring maintaining, and expanding operations in Mexico and intellectual property valuation and monetization. Additionally, Mr. Alcocer has worked with international companies in FCPA and anti-bribery compliance, as well as privacy and personal data protection.
Brian W. Brown, Patent Agent Reg. USPTO has over thirty-seven years of experience with patents. Mr. Brown was employed by the US Patent and Trademark Office as a Primary Examiner, PCT Legal Examiner, Supervisory Patent Examiner, Special Program Examiner, and Petitions Examiner in the Office of Petitions. Mr. Brown advised other USPTO employees, registered practitioners, pro se applicants, and other members of the public concerning a wide variety of petition matters, especially matters concerning Prioritized Examination. Mr. Brown worked in the Physics, Optics, Electrical Components and Engineering Technology Center 2800 specializing in PCT procedure, reexamination procedure, reissue procedure, and petition matters. As a PCT Legal Examiner in the PCT Legal Affairs Division of the PCT Legal Office (now known as the Office of International Legal Administration (IPLA)), Mr. Brown specialized in PCT procedure and petition matters relating to international and national stage procedures. Mr. Brown also worked for Morgan & Finnegan LLP specializing in patent prosecution and advising attorneys on Patent and Trademark Office practice and procedure, especially in areas relating to the Patent Cooperation Treaty (PCT), reexamination proceedings, reissue applications, petitions, and in prosecution Technology Centers 2100, 2600, and 2800.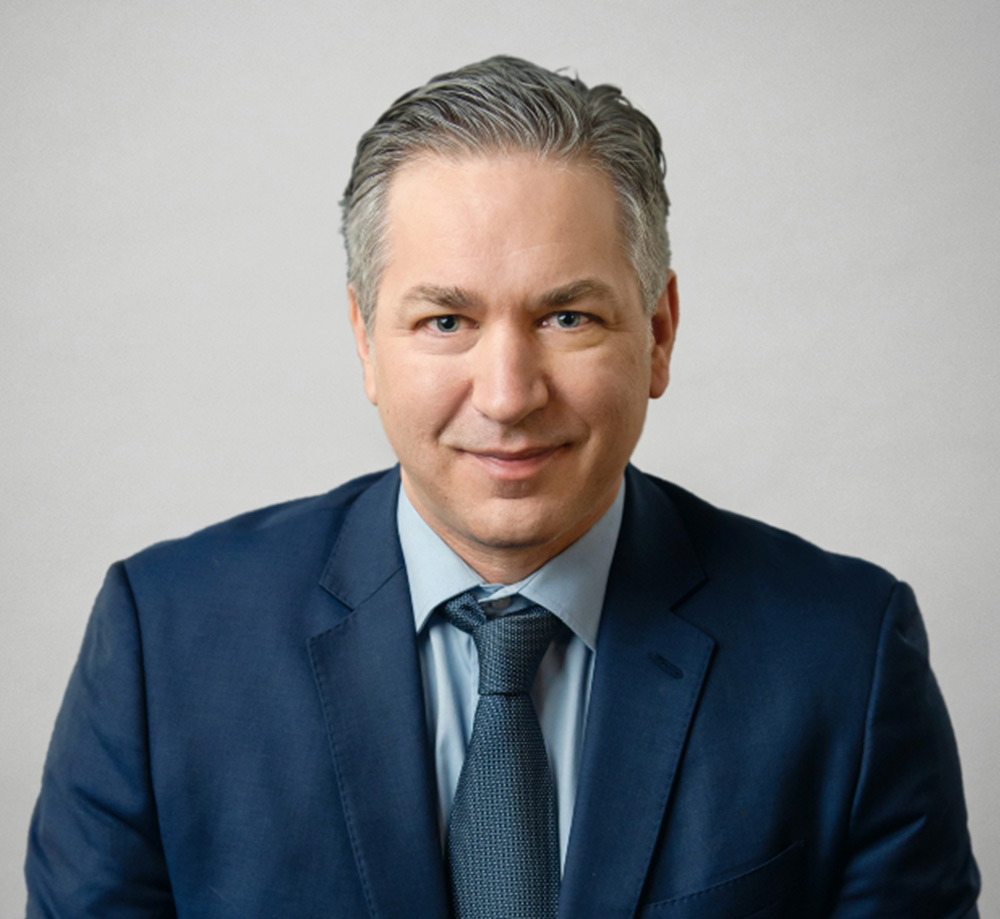 Jason‌ ‌is‌ ‌the‌ ‌founder‌ ‌of‌ ‌Nardiello‌ ‌Law‌ ‌PLLC,‌ ‌a‌ ‌law‌ ‌firm‌ ‌with‌ ‌offices‌ ‌in‌ ‌New‌ ‌York‌ ‌and‌ ‌Texas‌ ‌that‌ ‌is‌ ‌focused‌ on‌ ‌helping‌ ‌clients‌ ‌in‌ ‌the‌ ‌areas‌ ‌of‌ ‌intellectual‌ ‌property‌ ‌conflicts‌ ‌and‌ ‌IP‌ ‌protection.‌ ‌He‌ ‌frequently‌ ‌represents‌ ‌clients‌ ‌in‌ ‌U.S.‌ ‌federal‌ ‌district‌ ‌courts‌ ‌in‌ ‌both‌ ‌the‌ ‌enforcement‌ ‌of‌ ‌client's‌ ‌IP‌ ‌rights‌ ‌and‌ ‌in‌ ‌defense‌ ‌of‌ ‌IP‌ ‌rights‌ ‌claims‌ ‌of‌ ‌others.‌ ‌Additionally,‌ ‌Jason‌ ‌has‌ ‌represented‌ ‌some‌ ‌of‌ ‌the‌ ‌largest‌ ‌global‌ ‌companies‌ ‌to‌ ‌protect‌ ‌and‌ ‌enforce‌ ‌their‌ ‌U.S.‌ ‌trademarks,‌ ‌trade‌ ‌dress,‌ ‌and‌ ‌copyrights.‌ ‌He‌ ‌has‌ ‌helped‌ ‌them‌ ‌develop‌ ‌various‌ ‌anti-counterfeiting‌ ‌measures‌ ‌and‌ ‌procedures‌ ‌used‌ ‌by‌ ‌corporate‌ ‌general‌ ‌counsel.‌ ‌
Jason‌ ‌has‌ ‌spoken‌ ‌at‌ ‌numerous‌ ‌forums‌ ‌around‌ ‌the‌ ‌U.S.,‌ ‌has‌ ‌been‌ ‌interviewed‌ ‌on‌ ‌New‌ ‌York‌ ‌radio,‌ ‌and‌ ‌has‌ ‌been‌ ‌quoted‌ ‌in‌ ‌the‌ ‌New‌ ‌York‌ ‌Post‌ ‌on‌ ‌various‌ ‌trademark,‌ ‌copyright,‌ ‌ and‌ ‌unfair‌ ‌competition‌ ‌matters.‌ ‌In‌ ‌addition,‌ ‌Jason‌ ‌has‌ ‌served‌ ‌on‌ ‌numerous‌ ‌committees‌ ‌of‌ ‌the‌ ‌International‌ ‌Trademark‌ ‌Association‌ ‌(INTA),‌ ‌The‌ ‌Federal‌ ‌Bar‌ ‌Association,‌ ‌The‌ ‌New‌ ‌York‌ ‌Bar‌ ‌Association,‌ ‌and‌ ‌the‌ ‌innovation‌ ‌American‌ ‌Inn‌ ‌of‌ ‌Court.‌ ‌
When‌ ‌he‌ ‌is‌ ‌not‌ ‌helping‌ ‌clients,‌ ‌Jason‌ ‌spends‌ ‌time‌ ‌with‌ ‌his‌ ‌wife‌ ‌and‌ ‌9-year-old‌ ‌daughter.‌ ‌He‌ ‌is‌ ‌also‌ ‌an‌ ‌avid‌ ‌cyclist‌ ‌and‌ ‌has‌ ‌participated‌ ‌in‌ ‌100-mile‌ ‌races.‌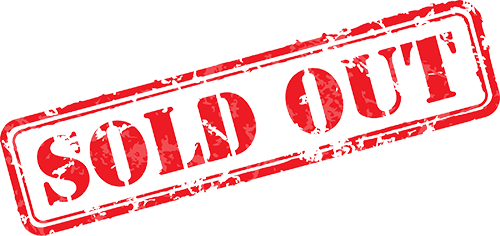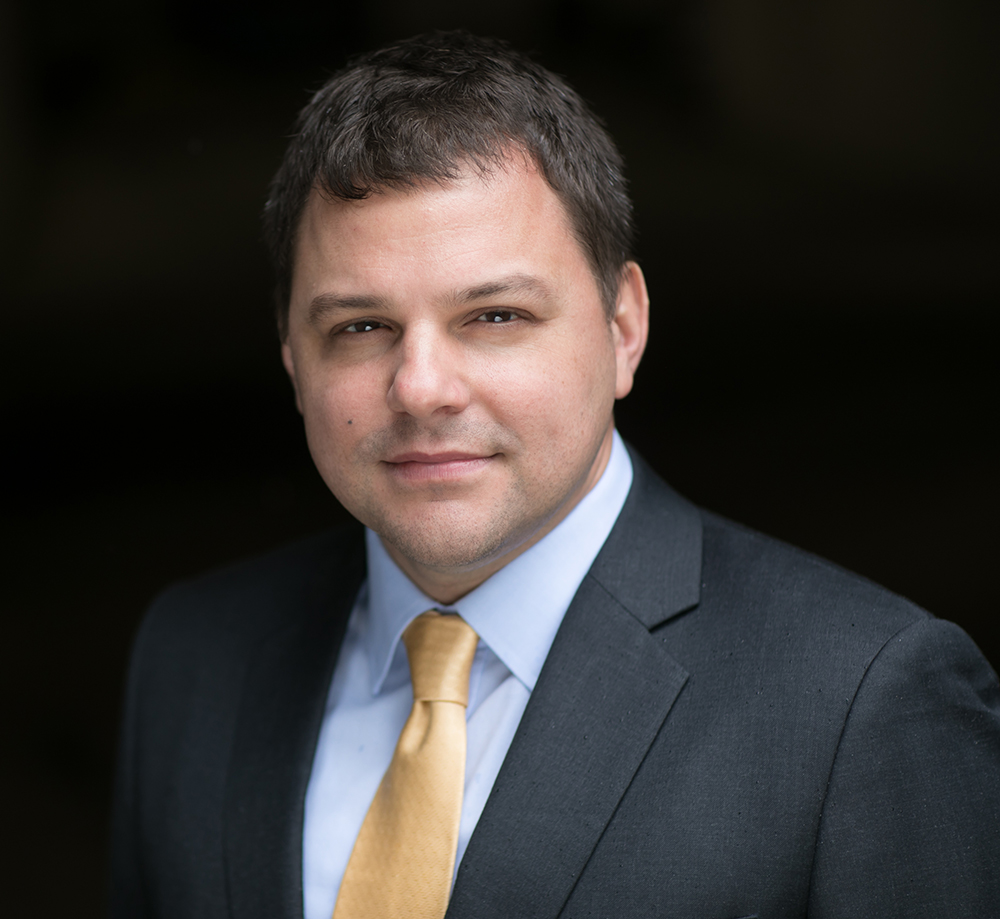 He is an attorney at Seattle-based law firm Harris Bricken, where he co-chairs the international practice group. His work focuses on trade, customs, and intellectual property matters. He joined Harris Bricken after more than a decade of legal work overseas, primarily in China. Fred began his career abroad as a U.S. diplomat in Guangzhou, China, where he advocated for fairer treatment of American companies and citizens in China and for stronger anti-counterfeiting enforcement. After entering the private sector, Fred started his own consulting business, concurrently serving as a foreign legal advisor to a Shanghai law firm, and later joined one of the oldest American law firms in China. 
He also led the legal team at a Hong Kong-based brand protection consultancy, spending most of his time out in the field, mostly in China and Southeast Asia, protecting clients against counterfeiters and fraudsters. Fred co-hosts Harris Bricken's weekly Global Law and Business podcast and is a regular contributor to the award-winning China Law Blog.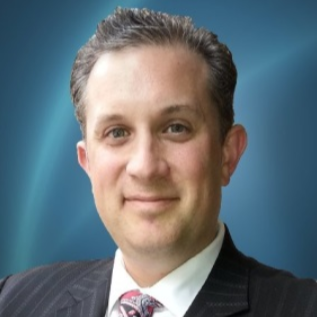 He has a background of greater than 15 years in the IT industry. He has achieved executive levels in corporate America as well as being a successful entrepreneur. He supports a number of non-profit organizations and has Board Member experience. Over the years he has given back to the business community through educational speaking events and talk radio. Currently, he is a founding partner of Authority Solutions® which offers digital marketing, brand enhancement, reputation management and online technical services.  
Mitchell's work focuses on leveraging trademarks, copyrighted material and other digital assets in cyberspace for the purposes of developing an authoritative online presence. Mitchell consults with companies of all sizes seeking to maximize their exposure online and engages in strategic planning regarding all aspects of developing an online presence including the technical fundamentals of online marketing and business.  Mitchell understands the importance of extending IP into the digital world for brand enhancement and monetization.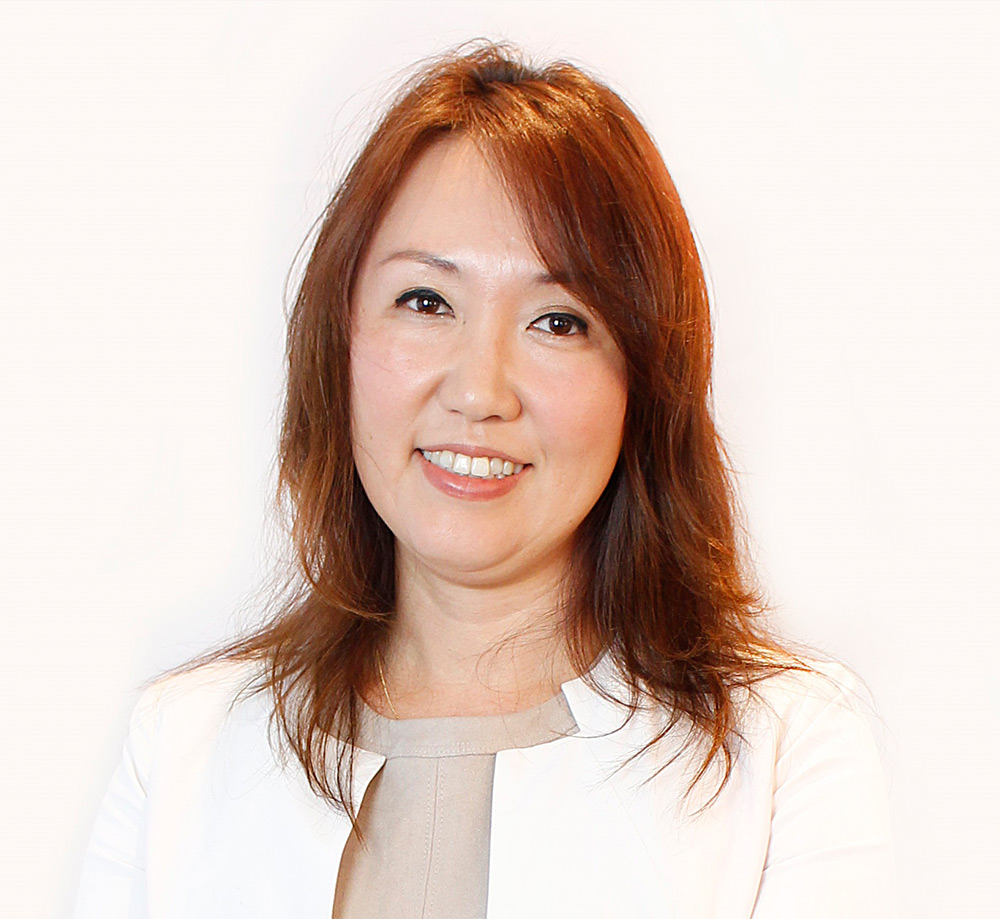 Nancy Caigawa is an attorney at law and a registered industrial property agent in Brazil. She has an MBA in Innovation Management from FIA – Fundação Instituto Administração, is post-graduated in Corporate Law from PUC-São Paulo and is graduated in Law from University of São Paulo – USP. Nancy is a partner at Kasznar Leonardos and has extensive experience in litigation and intellectual property transactions, mostly in the fields of trademark, copyright, software, patents, trade secrets, unfair competition and domain name disputes. She is recommended by the renowned trademark guide WTR 1000, The Legal 500 – Latin America, and Leaders League. She is currently President of the Intellectual Property Committee of São Paulo Bar Association.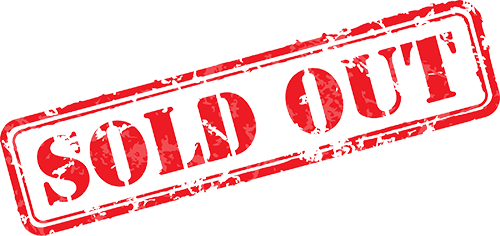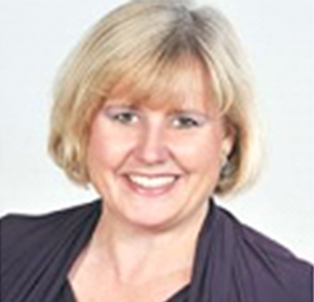 Sonya practices intellectual property law as a Trademark Attorney, business law and crisis management. Previously, Sonya commanded the 2nd largest election entity in the nation with over 60 permanent employees and 6,000 temporary employees for 2.3 million registered voters. Throughout her career, Sonya has worked closely with business leaders, governmental offices, state and federal representatives and senators, political party leaders, political entity leaders and civic leaders to ensure compliance with laws. Ms. Aston works with the Harris County's Office of Emergency Management to disseminate public information to stakeholders and reporters world-wide during emergency events. 
Prior to her work in elections, Sonya worked at the Harris County Tax Office providing legal counsel; implementing programs to increase the collection of taxes and permits and reducing the theft of funds against the office and the public. Additionally, Sonya was a team lead on the Enron matter, litigator for Conoco Inc. on the Santa Monica aquifer case, lead attorney at the City of Houston in business litigation and environmental enforcement litigation.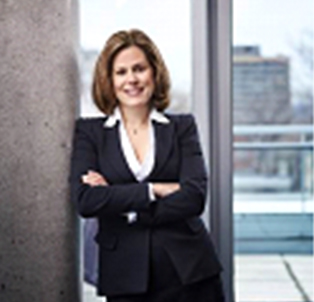 Daphne Maravei
B. Eng, LL, B., Reg. CIPO, Reg. USPTO,CA
Daphne's practice focuses on the acquisition, clearance, prosecution, litigation and licensing of trademarks, patents, industrial designs and copyright. Daphne also counsels clients on portfolio management and filing strategies, and has experience in prosecuting patents in various technical areas, including the energy, life sciences and medical devices sectors.  Daphne's practice also focuses on the business law aspects of intellectual property and includes the transfer of rights, and conducting in-depth IP due diligence in corporate transactions. Daphne is also a frequent speaker on a wide range of intellectual property topics and is involved in many teaching activities. Daphne was recently Director of the Intellectual Property Institute of Canada (IPIC)/McGill University course entitled "Managing Trade-mark Disputes" and Assistant Director of the IPIC/McGill Advanced Trade-marks course titled "The Trademarks Practitioner" and has spoken at the Law Society of Ontario's Annual IP Law Year in Review on a number of occasions. 
Daphne has served on a number of committees including the IPIC/Canadian Intellectual Property Office Joint Liaison Committee and the International Trademark Association (INTA) Bulletin Committee. Daphne is a former Committee Chair of the INTA Bulletin Law & Practice (North Americas) Subcommittee.  Daphne was also a Council Member of IPIC for the 2012-2014 terms.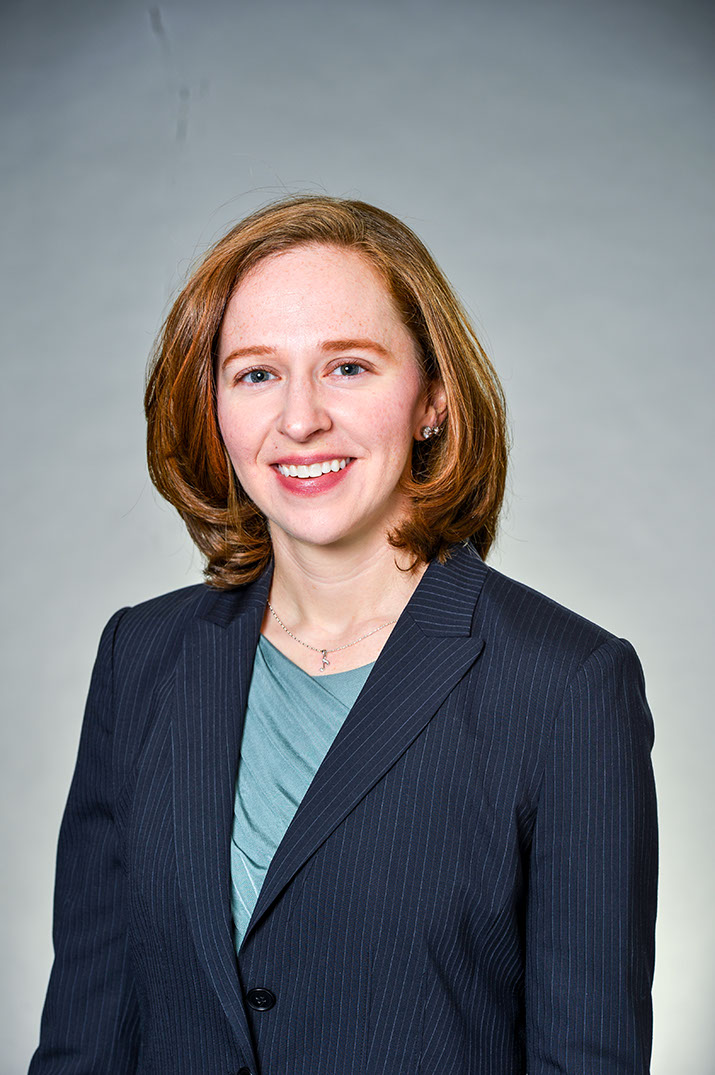 Lauren E. Peterson is a partner at Adduci Mastriani & Schaumberg in Washington, D.C., where she focuses her practice on Section 337 unfair competition investigations before the U.S. International Trade Commission (ITC). She has handled claims involving patents, trademarks, copyrights, trade secrets, false designation of origin, and antitrust violations. Lauren has experience in all stages of an ITC investigation, from the drafting of a complaint through final appeals to the Commission. This experience has involved significant collaboration with domestic and foreign co-counsel, as well as industry experts. She is a graduate of the George Washington University (B.S., Biology) & George Washington University Law School.

Scott Greenberg, a partner at Culhane Meadows PLLC, has extensive experience counseling his clients on all aspects of trademark protection and transactions. From his time as a USPTO Trademark Examining Attorney, through his many years at an intellectual property boutique, an AMLAW 100 firm, up through the present, Scott has acquired the expertise to provide his clients with specific and cost-effective advice for any trademark or related issue that may arise.​  Scott has prosecuted, rendered opinions, managed portfolios, negotiated and drafted agreements including license and settlement agreements, and has experience in litigation before the courts and the U.S. Patent and Trademark Office, in the fields of trademark, unfair competition, copyright law and domain name disputes, on behalf of a wide variety of clients in numerous service and manufacturing fields.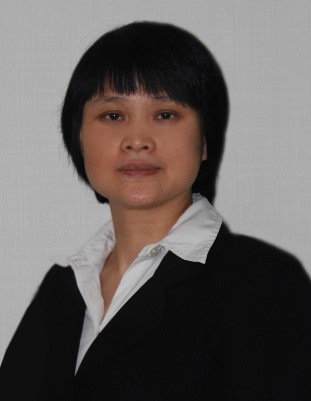 Dr. Shenmin Yin is Patent Attorney and Judicial Appraiser in China, registered US Patent Agent. Shenmin received her Ph.D. degree in Cancer Biology from University of Texas MD Anderson Cancer Center, USA. At Beyond Attorney at Law, Shenmin is in charge of New York Representative Office. She is responsible for consulting overseas and domestic clients. Shenmin released numerous articles in professional publications regarding Intellectual Property, Biology, Chemistry, Medicine and Life Science. She also spoke at domestic Forum and lectured overseas such as 2009 International Bio meeting (Dalian, China), 2010 AusBio meeting (Melbourne, Australia), 2018 CPTCLA (Charleston, SC).
Prior to joining Beyond Attorneys at Law in 2012, Shenmin was a partner of CN-KnowHow Intellectual Property Ltd from 2008 to 2011. She was lecturer of Biochemistry at Beijing University; research associate at Memorial Sloan-Kettering Cancer Center and Cornell Medical College, and professor at Huazhong University of Science and Technology. Shenmin received the First Class of National Prize of Scientific and Technological Progress in China, filed US patents for Adenovirus-Mediated N5 Gene Transfer Inhibits Tumor Growth and Metastasis of Human Carcinoma in Nude Mice and Induction of Programmed Cell Death by N5 Gene in 2001.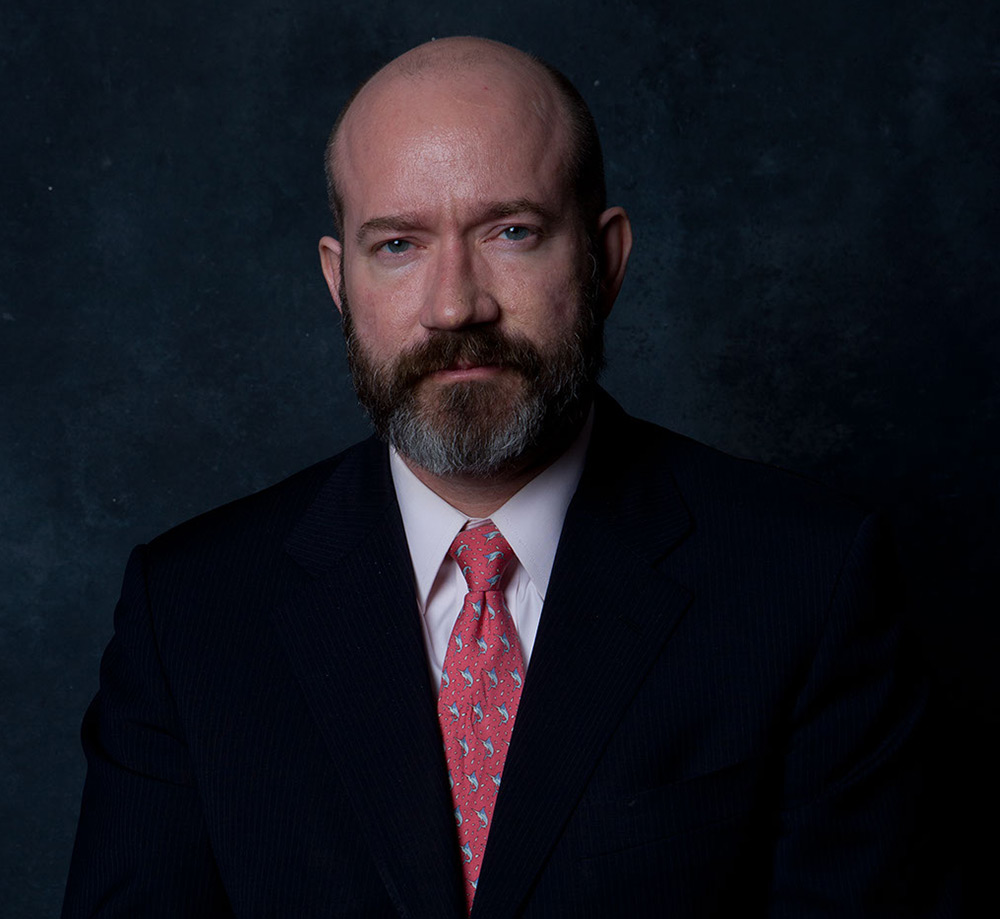 He is the founder of the Law Office of David H. Faux, P.C., and of Counsel at the Dramatists Guild of America, the Dramatists Legal Defense Fund, and DG Copyright Management. Faux's practice focuses on intellectual property with concentrations in the fashion and theater industries. Mostly a transactional lawyer, he has litigated in the Second Circuit, Southern District of New York, Eastern District of New York, and before the Trademark Trial and Appeals Board.

Faux has been particularly active in the New York State Bar Association (NYSBA) in its Entertainment, Arts, and Sports Law (EASL) Section, founding and chairing EASL's Fashion Law Committee and now chairing the committee on Rights of Publicity and Privacy. He has written multiple amicus briefs on copyright's fair use doctrine for the Second Circuit, edited and contributed to the American Bar Association's Legal Guide to Fashion Design, and authored the chapter on "Fashion Law" for NYSBA's Siegel on Entertainment Law. Faux was also retained as an expert in Pai v. Blue Man Group Publ., LLC to testify on valuation methods of author contributions.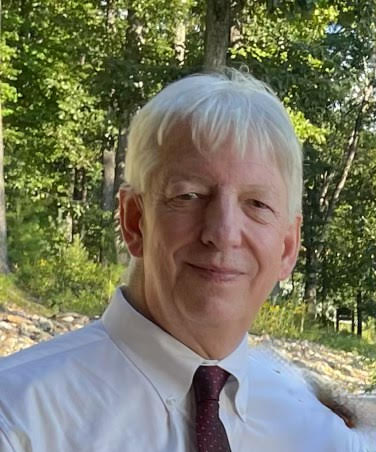 Has over forty years of experience in IP litigation, of which over twenty years were spent as a Supervisory Attorney in the USITC's Office of Unfair Import Investigations ("OUII"), preceded by three years as an OUII staff trial attorney. While in his supervisory role, Spence had responsibility for half of the nation's Section 337 docket for OUII. In 2010, Spence re-entered private practice with a large international law firm, and four years later founded the Law Office of T. Spence Chubb, based in Washington, DC, and providing ITC-focused IP litigation services. He practices fast-paced, high-stakes Section 337 litigation before the ITC involving allegations of infringement of U.S. patents and other IP rights, as well as claims of various forms of unfair competition. Spence appears before the ITC on behalf of both large multinational clients and smaller companies in a wide variety of technologies. He is available to serve as either lead counsel or as ITC co-counsel. In addition to participating in ongoing ITC investigations, Spence works as a consultant and testifying expert on Section 337 cases, practice and procedure.